How to open a ticket on Twilio
Included for free in plans
VIP
To open a ticket on the Twilio panel, you must follow these steps:
How to open a ticket in Twilio
The first step is to log into your Twilio account, you can directly click on this link -> https://www.twilio.com/login.
After logging in, click Develop -> Docs and Support -> Support Center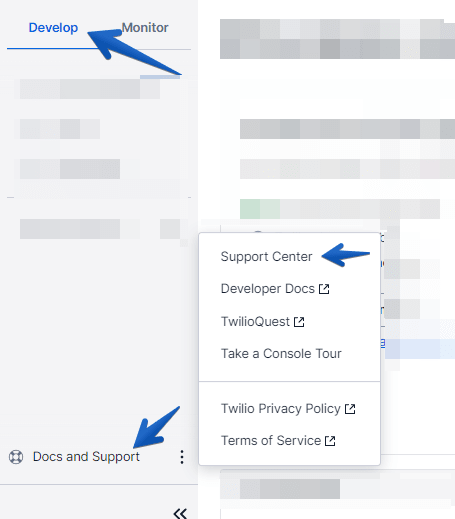 Then click on "Submit a ticket"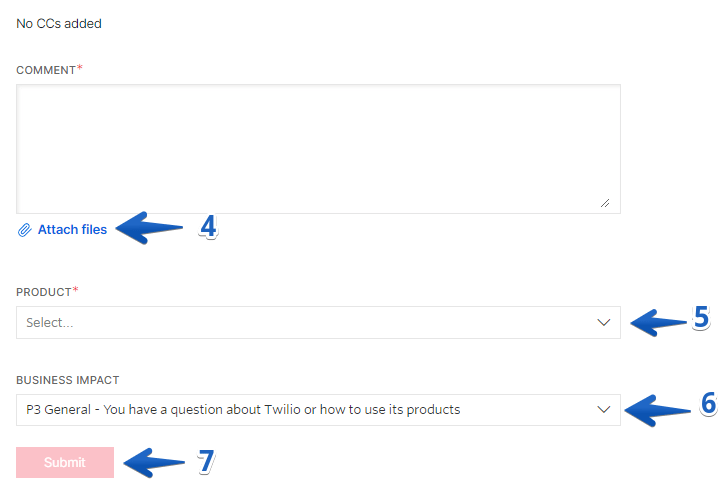 CCs: It's a targeted field to add emails so that Twilio support can contact you through them. In addition to your main account email, of course.
Comment: Use this space to add more information, such as the step-by-step of what was done, the tests performed.
Attach Files: Add as many screenshots as you can. This field helps a lot in checking the information.
Product: In this field you will select in which product your problem is happening. Example: if it is a problem in integration with WhatsApp, you can select the option "Rest API".
Business Impact: In this last field you will select the priority level that that resolution has for your business. If you have just one question about Twilio or questions about how to use its products, please select "P3", if your Twilio configuration is not working properly or intermittently, please select "P2" and if your configuration is experiencing a complete outage, bug, directly affecting its operation, select "P1".
Submit: Check all the information, everything you reported, if you entered everything correctly. Validating, click on "Submit" to proceed with your report.
Important: to follow the open ticket, you can follow the same step by step that you used to open it, and click on "Ticket History". All information of the ticket in question will appear on the panel.

Any questions you may have, you can talk to the service team in our chat at jivochat.com
Ask in the live chat, we are ready to help around the clock