How to configure the Service Quality Assessment
Included for free in plans
VIP
PRO
Would you like to collect feedbacks from your chats directly from your customers? This feature will save your time and improve your support quality. You can configure a form during chat in which your customer can leave a rate and a comment.
To activate it, just go to your jivo desktop or web app. Go to "Manage"→ "Channels"→ "Settings" from the channel you wish to configure: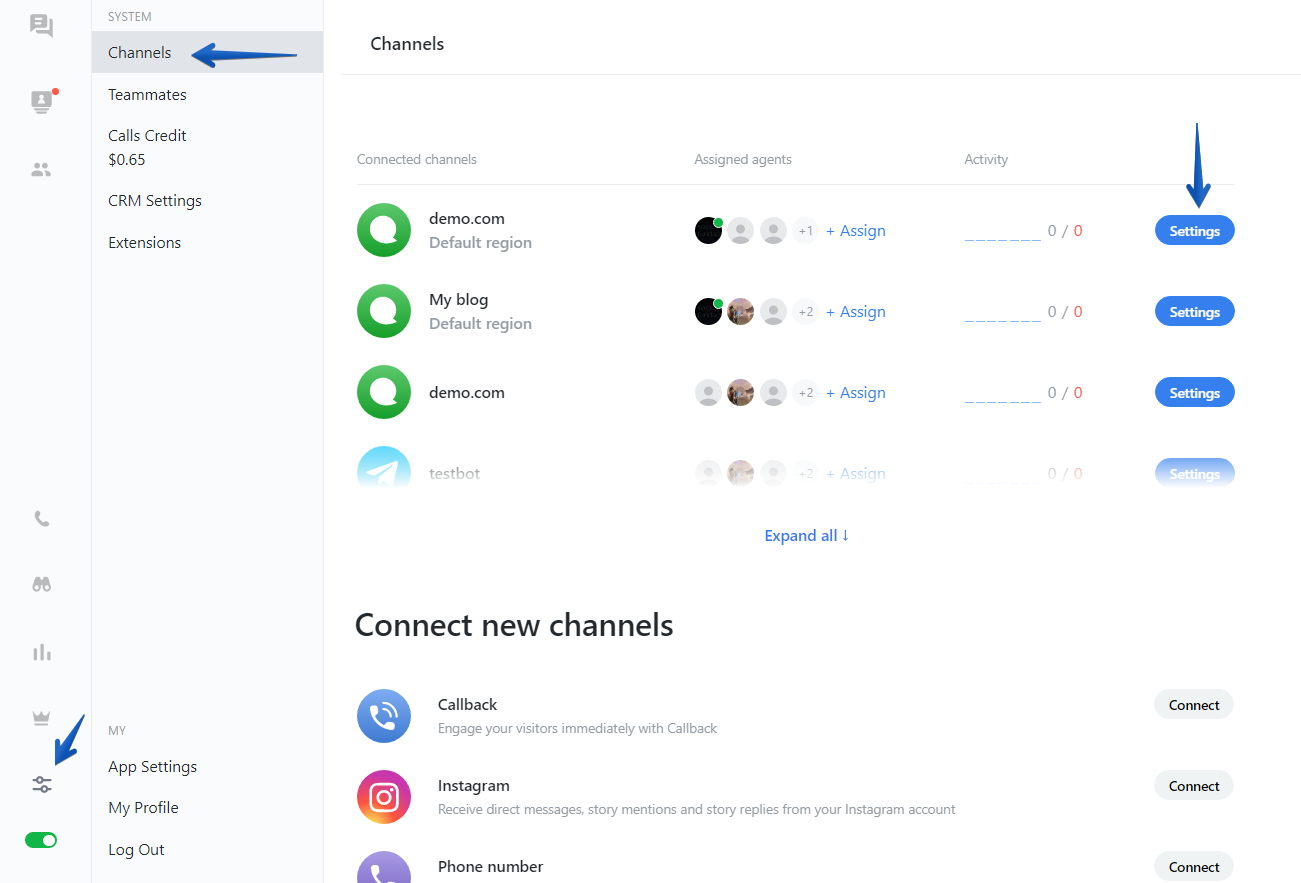 In this menu, access to the "Service quality assessment". Just click on the switch to enable it.:

In this menu you will find different options.
Select the assessment type: In this menu you can select a number for the rating system. If you select 2, the customers will see only 2 option (positive, negative). If you select 3-5, your customer can rate from 1-5. Using emojis as you will see later in this tutorial.
The number of messages: In this menu you can type the number of messages that will have to be exchanged between the agent an the customer so the rating form is shown.
Finally, you can see all changes live in the box to the right side.
In the other fields you can type the messages that the customers will see in the form.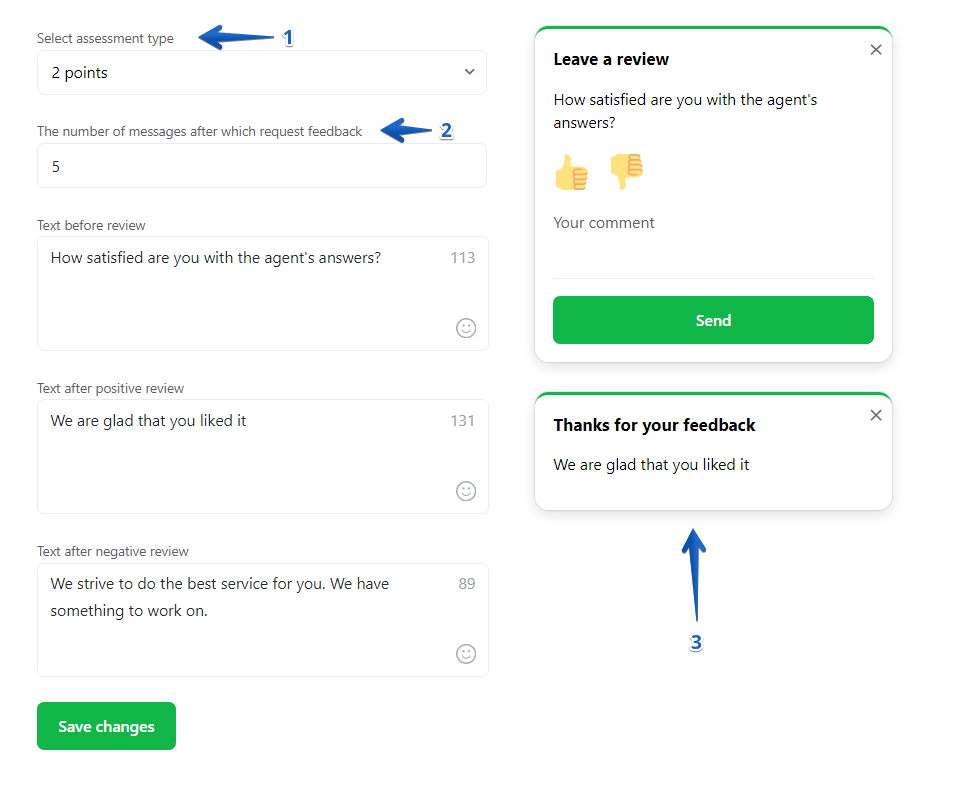 Here is an example if you select number 5 as the assessment type, as you can see, it changes live so you can check how it will look in the form:

And that is all, we hope you take a lot of advantage collecting your customers' feedback
Happy chats!
Ask in the live chat, we are ready to help around the clock