How to update the WhatsApp integration token
If you have received a notice to update your integration token with WhatsApp API or are experiencing errors while sending or receiving messages, follow the steps below to update your WhatsApp integration token.
Note that this is a procedure required by WhatsApp/Meta itself to ensure the security of accounts that have active integrations with external platforms, such as JivoChat.
Access "Business Settings" -> "System Users" -> "Generate New Token"
Select the application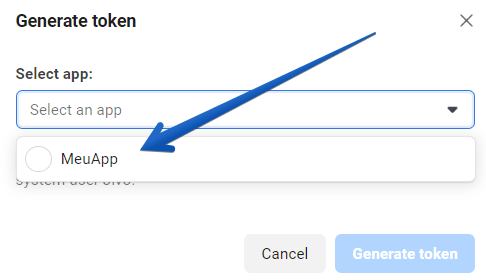 Choose the "Never" option if you do not want to update the token every 60 days.
Make sure that both WhatsApp options are selected and click "Generate Token"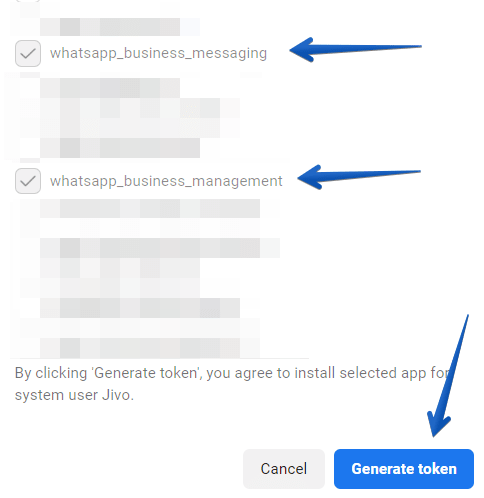 Copy your token and save it somewhere -> Then click "Ok"
In your JivoChat account, select "Manage" -> "Channels" -> "Settings" in blue on your WhatsApp channel

In "Options" -> "Access Token", delete the previous token and paste the token generated earlier
Done! The token has been updated. Now you can work normally in your WhatsApp communications.
Ask in the live chat, we are ready to help around the clock