How to configure the JivoChat AI Copilot tool
The "AI Assistant" function is an innovative solution for customer service operators, as it speeds up the conversation process with customers and increases the quality of service. The main aspect of this feature is the ability to generate automatic responses to frequently asked questions.
Enabling the feature and adding a new skill
To enable AI Assistant in the JivoChat app, follow these steps:
Go to "Manage"
"Extensions"
"AI Assistant"
Select the checkbox agreeing to the Privacy Policy
Then activate the functionality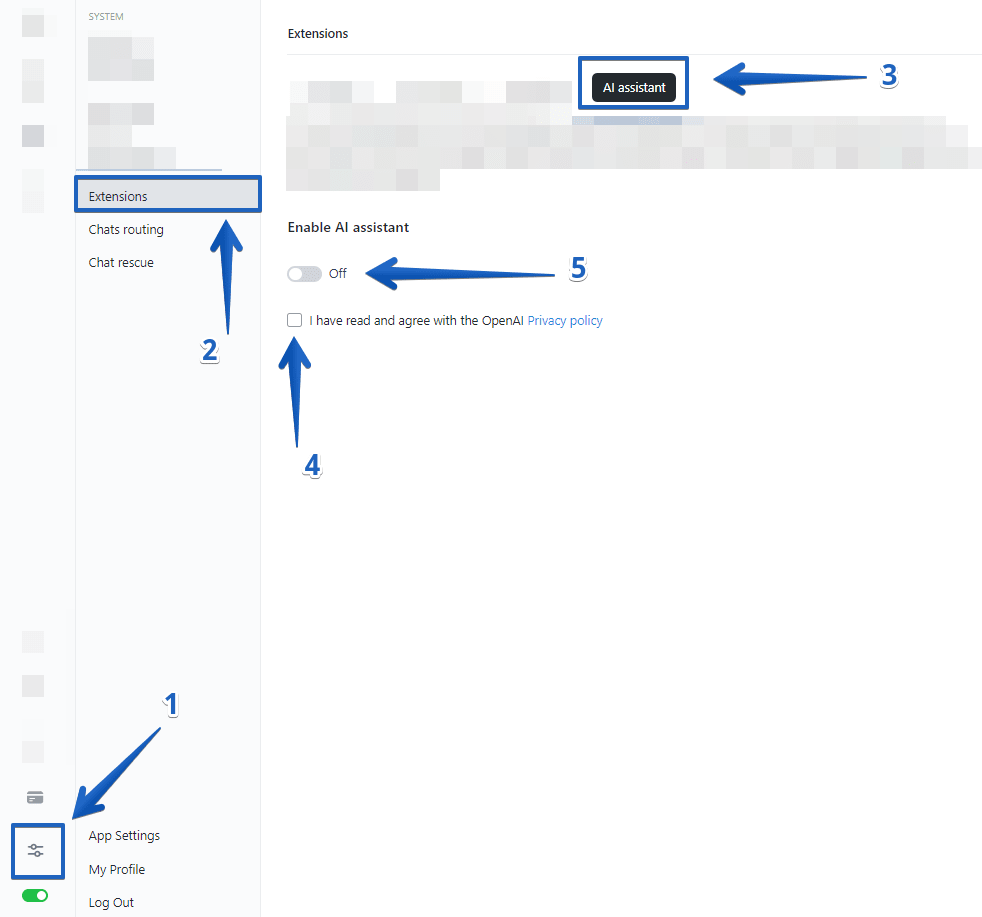 Now enable "AI Copilot for Operators" and then click on the "Add AI Copilot Skill" option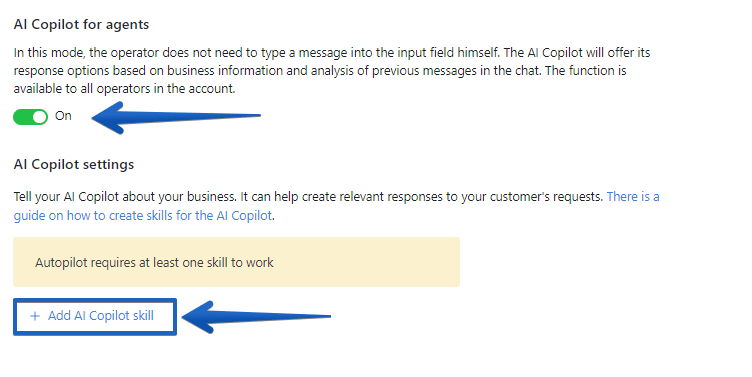 Then, a window will appear on your screen, you must fill in the following fields:
Skill Name – Fill in this field to easily switch between multiple chat assistants

AI Copilot Skill - select operator role from drop down menu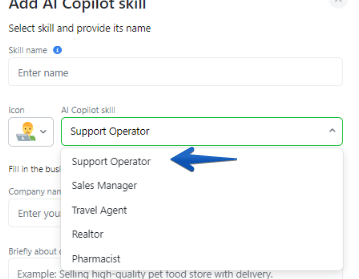 NOTE: Tips and filling examples are available on the form.
Company name - enter your company name here
Summary about the company - in this field, tell us what the company does, indicate contacts, social media links, website (follow the example of the tip on the form). Remember that it is Based on this field the artificial intelligence model will select the answers.
Additional Information - Enter company information that may be useful in responding to the customer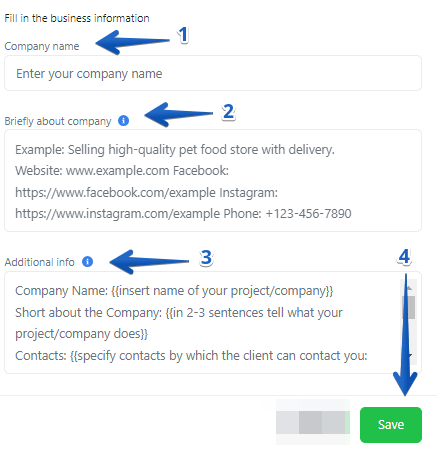 It is worth noting that the skill name and icon will be visible to operators. Information about other settings is visible only to employees with administrator rights.
Functionality Usability 
Using the AI ​​assistant is available to all operators who have a license and different skills can be used for different channels. When the skill changes, your response style will also change.
To generate an automatic response in a chat, activate the feature and click on the created skill (according to the example below, it would be "Customer Support"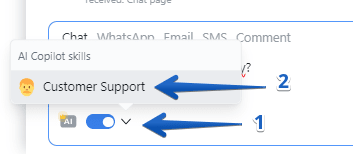 Wait for the answer to be prepared, check it and click the green arrow button or the "Enter" key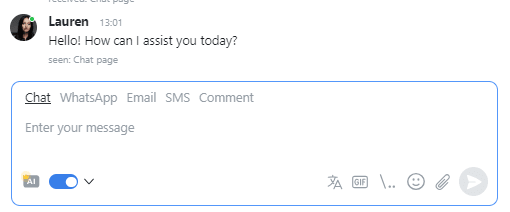 Autopilot will automatically prepare a response for the customer's next message, as in the example below. The operator will be able to check the response before sending it: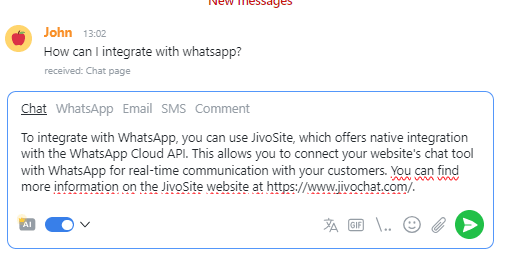 Very good! Now you will have a valuable resource to help your team with customer service.
Ask in the live chat, we are ready to help around the clock