How to add and use template messages using WhatsApp Cloud API
Included for free in plans
VIP
In the following tutorial we will show you how to add templates messages and how to use them from Jivo when you connect WhatsApp via Cloud API
*WhatsApp message templates are specific message formats that businesses use to send out notifications or customer care messages to people that have opted in to notifications. Messages can include appointment reminders, shipping information, issue resolution or payment updates. Keep in mind that these messages are necessary to communicate with your customers after the 24h window that WhatsApp offers for active contact with the customer.*
To get started you must log in to your Meta business account in the WhatsApp section, to make it easier you can enter from this DIRECT LINK
Or go to WhatsApp Manager -> Account tools -> Template messages and click on "Create Template":

Now in the next menu you must select a category for your message. You can select one, a language and a title. If your language does not appear you just have to search manually.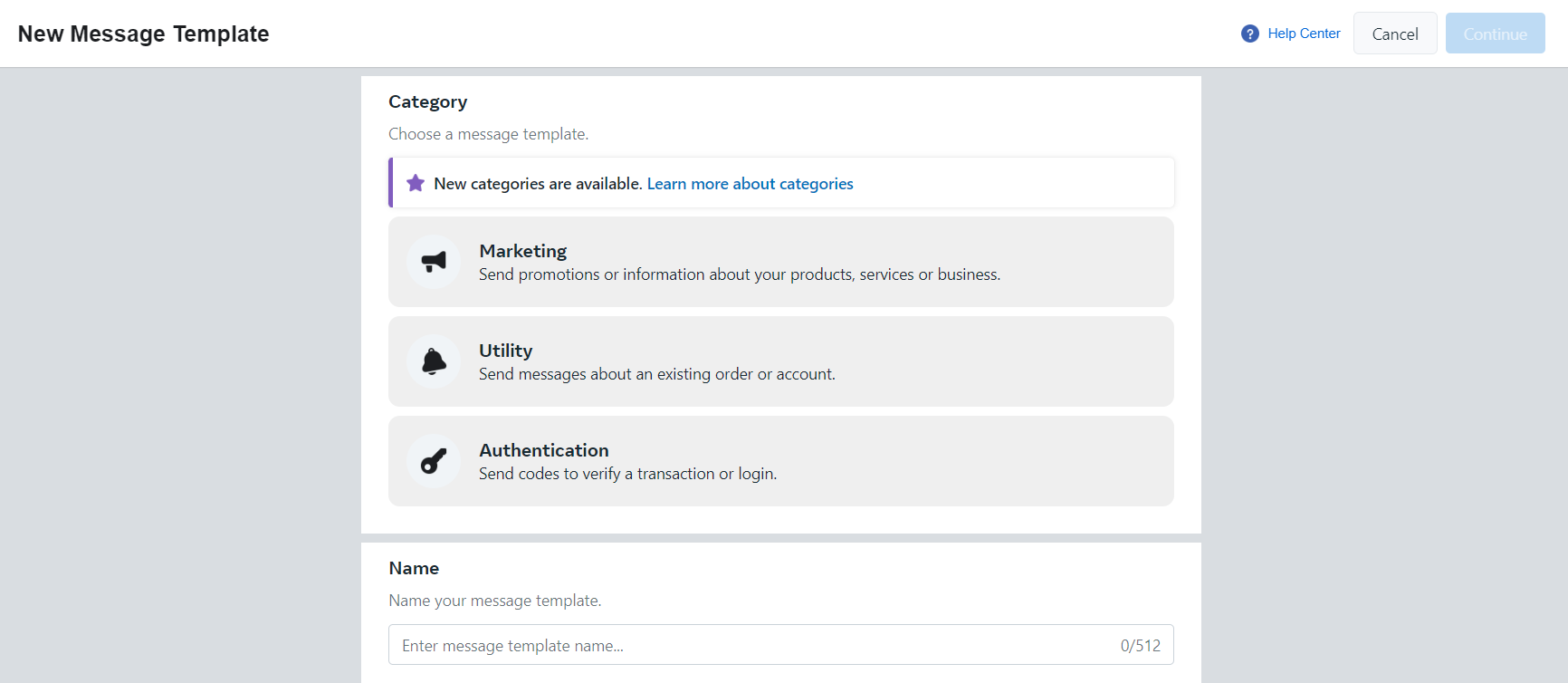 Then you only have to add the text or attachment you want to add. Select the format, add buttons or anything you want, you will see the preview result on the right side: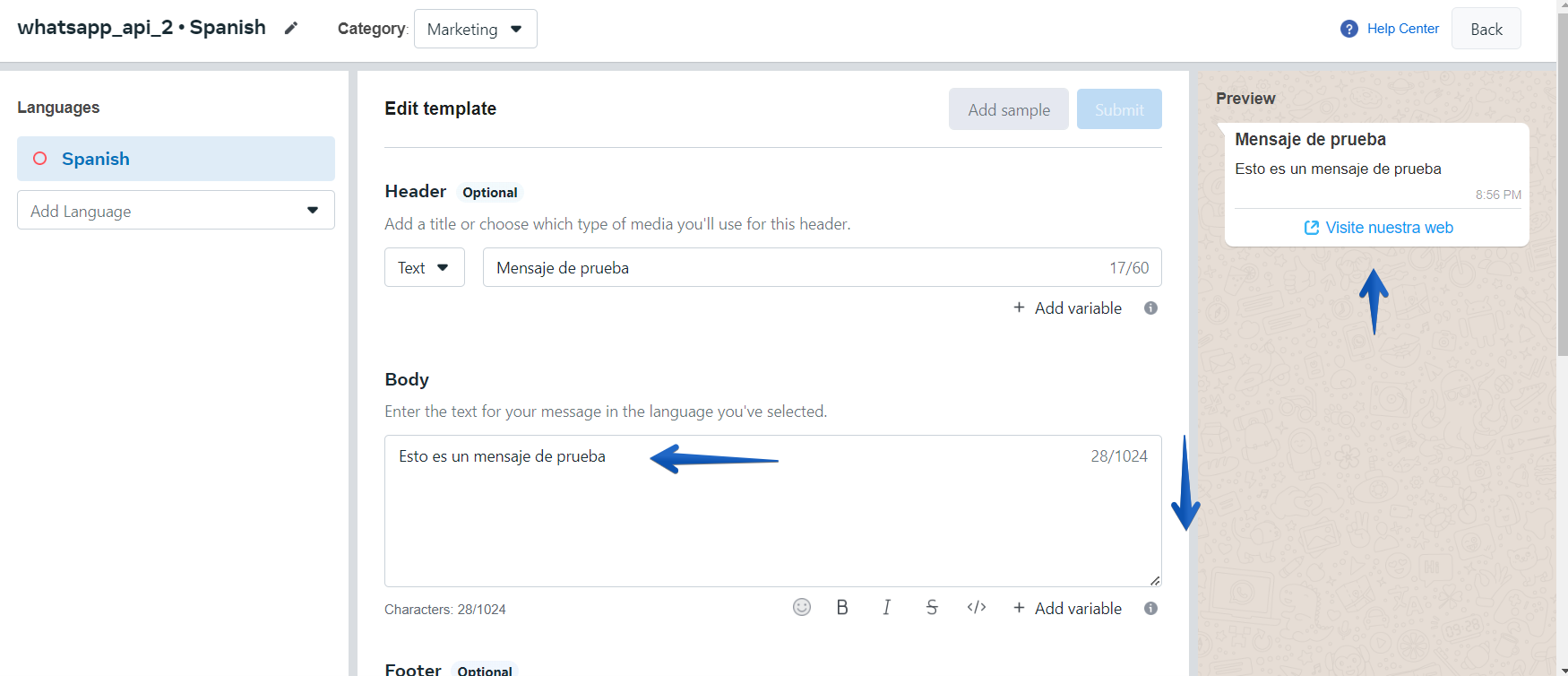 After adding it you will see it displayed in the main list and you must wait until it is approved by Meta and has a green icon indicating that it has been approved. If it was not approved you should review the format and submit it again.

Now, template messages from the Jivo side will be automatically displayed in the menu to be sent once they have been approved in your meta profile. During a conversation go to the WhatsApp icon located at the lower right side of the chat in the desktop app: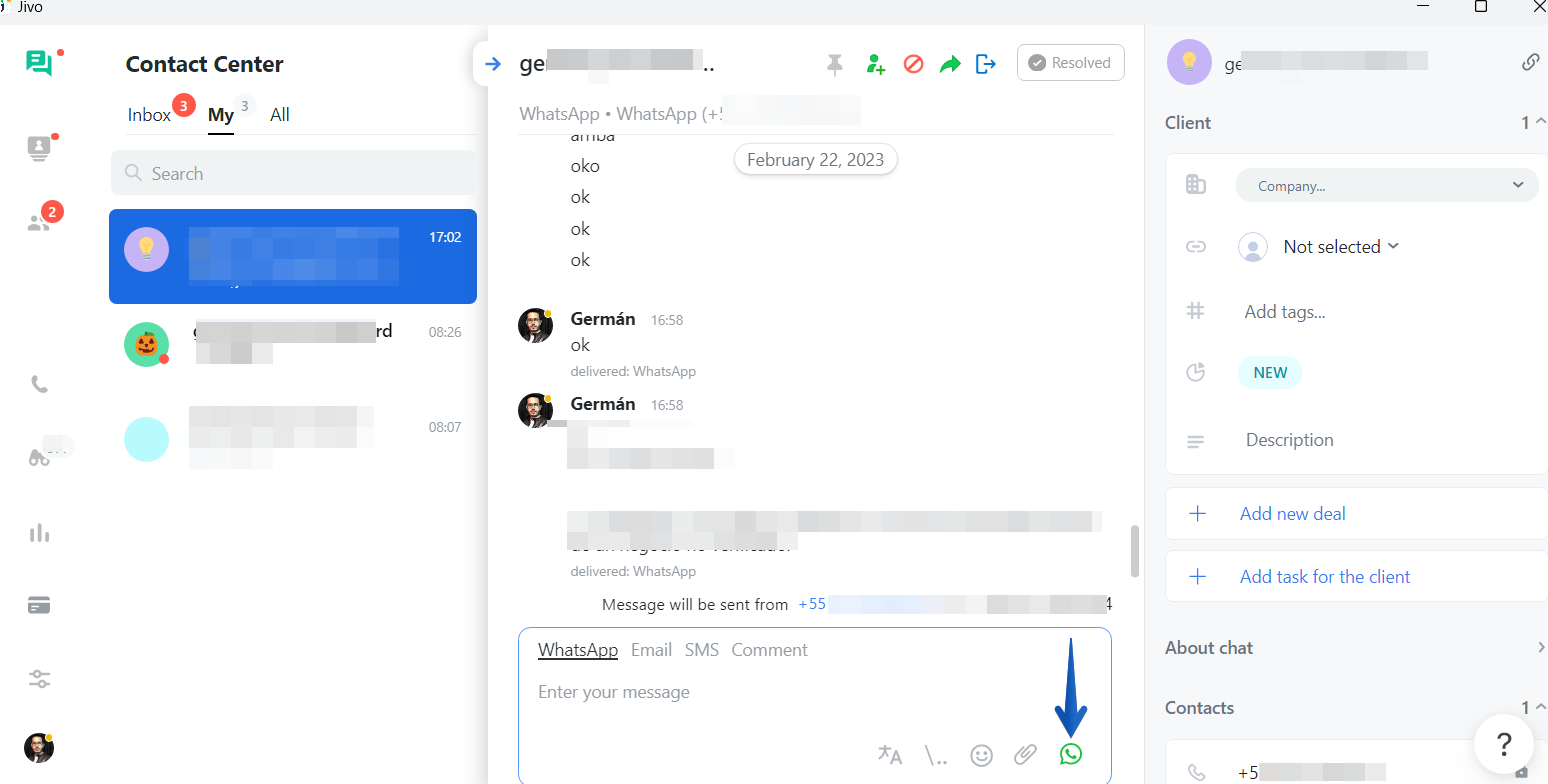 Now you will see the list of all your approved messages, you can manually search or just click on the green button to select one: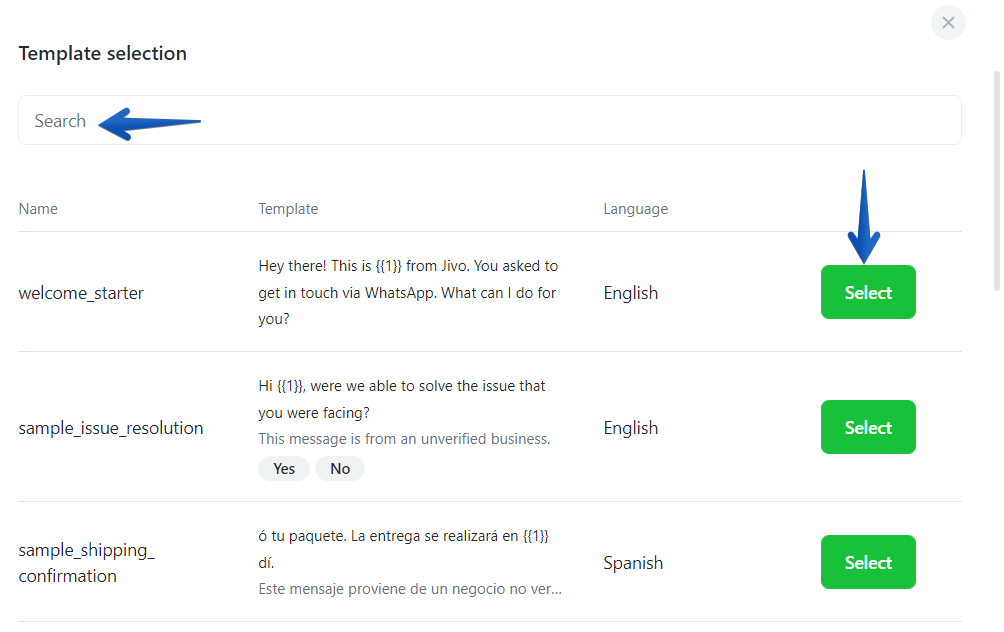 In this final step, just replace the value with the one needed and click on the green button to send the message: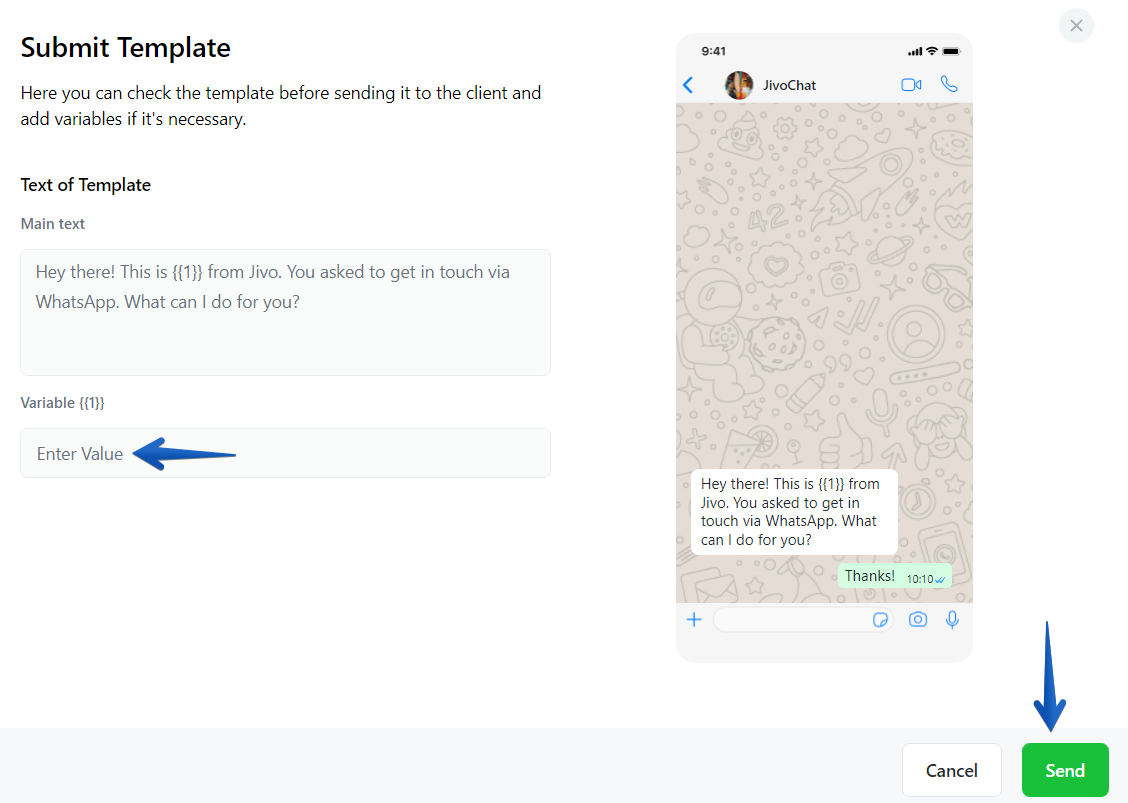 That is all, now you will be able to get in touch with customers after the allowed window(24h) by WhatsApp.
You can also check your templates status from Jivo. In Jivo we will show if the templates was approved or rejected.
Please go to "manage" -> "channels" -> "settings from your whatsapp channel" -> and then go to "template settings":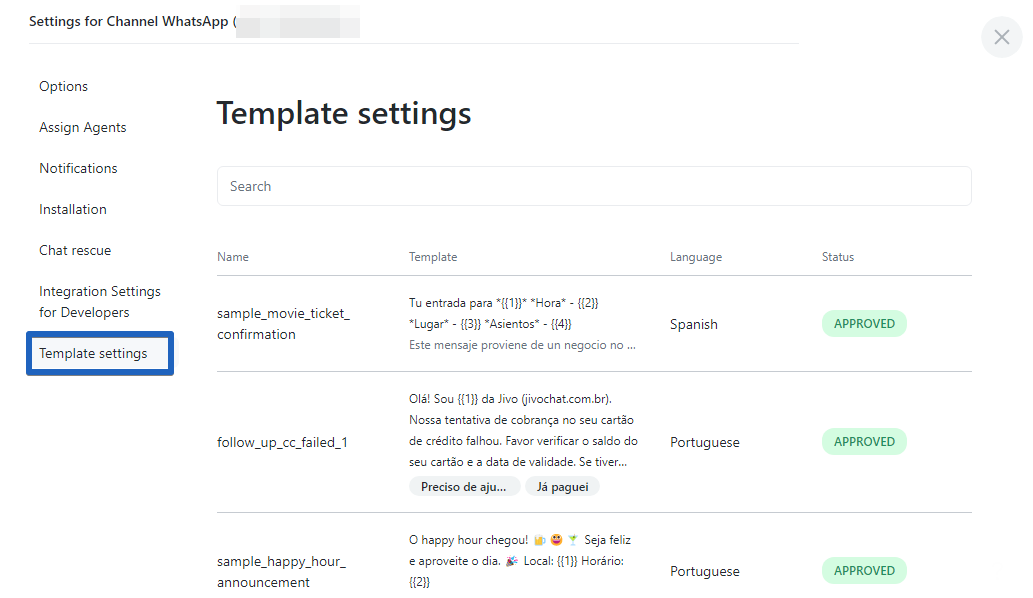 In this menu you can see the current status of your templates without the need to login into your Meta account.
That is all!
Happy chats!
Ask in the live chat, we are ready to help around the clock